Club Training / Promotional Soccer Balls
Promotion how does it work? It's very simple; either you have a clear idea of what you want, or you don't have the faintest. In both cases, we take care of your project from A to Z. Creating what has to be created, testing its feasibility, imagining shapes and substances, we undertake to keep on presenting you with ideas until you decide upon something. And for the rest, it's our know-how that will enchant you!
To do so, we have chosen our suppliers with meticulous care, with whom made-to-measure carriers fall into step. Our team takes it upon itself to search for your items, or to create them if they don't exist, while taking care to control the production. When the marchandise is ready, we undertake to get it through customs and to forward it safe and sound, so that it can finally be delivered to you in due form at your very doorstep.
More than just a working relationship, it is a genuine symbiosis that unites us with our customers. We have learnt that one can go further when one works hand in hand.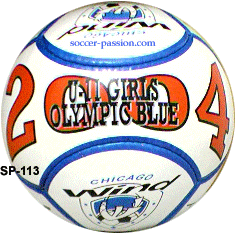 Korean microfiber polyurethane cover. Air mattress backing between cover and latex bladder. Polyester stitching. 4-layered, poly-cotton backing. Seamless latex bladder.
Our line of conduct

Creation / Imagination Development Prototype Production / conformity
Inspection / verification Logistic Product diversity Professional team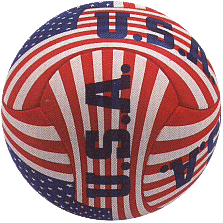 Clear microfiber PU for unparalleled touch. Air Mattress system ensures exact touch under all conditions. BLADDER: Natural latex bladder with Save Pin technology for minimal air loss in the butyl valve.
We develop and manufacture soccer ball / footballs, volleyballs, handballs and promotional balls.


Terrific selection of collectible National Team soccer balls at great prices.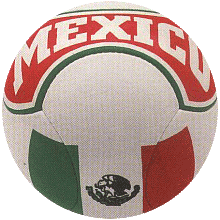 From team sports to backyard fun, the game ball and equipment for all the sports people play.